Book your free
professional
Hair & Scalp
Check
Not sure how to deal with dry, irritated scalp? Concerned with thinning hair? Need to revive fragile strands? The best solutions start with the Hair & Scalp Check, a free in-store service that offers real insight, and personalized advice for getting your hair & scalp into the healthiest condition.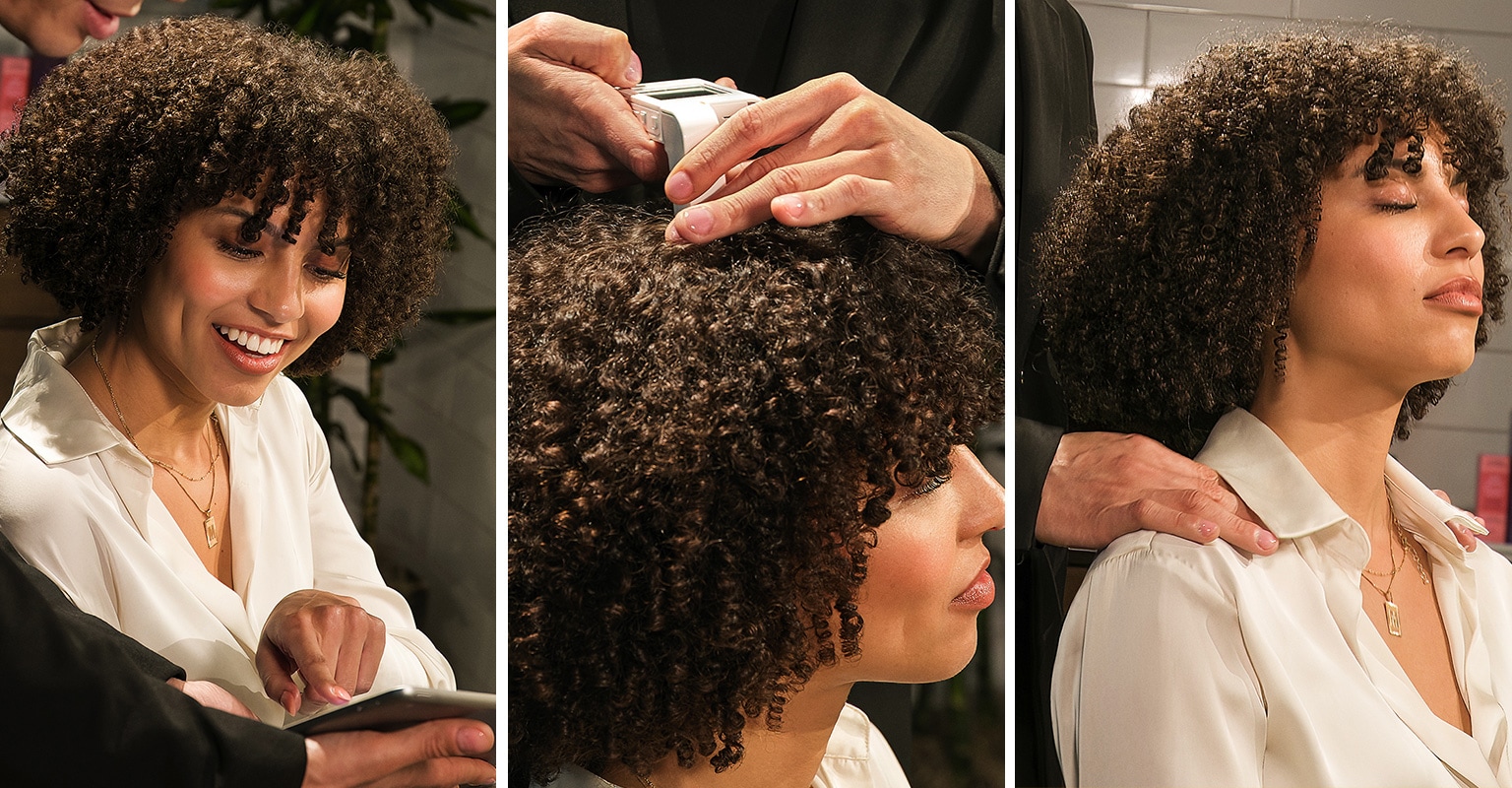 One of our haircare experts will walk you through a personalized consultation and ask you some simple questions to understand your current hair care routine and any concerns you have.
Step 2: Moisture & strength test
We'll analyze your hair by doing two quick, simple tests. The first is a porosity test to see how well your hair holds moisture. The second is looking at elasticity, which tells us if your hair is damaged.
We'll then use our scalp camera (which magnifies the scalp by 600%!) to look at three things: overall scalp health, hair density, and pores. This gives us an in-depth view of your hair and scalp health and provides an analysis of the results, which will show any scalp imbalance.
Step 4: Stress-relieving neck & shoulder massage
After this, we'll ask you to relax for a stress-relieving head & shoulder massage; where you'll get to choose your favorite aroma as part of the experience.
Step 5: Personalized advice
After we review the results, we will help you find the best products for your hair and scalp needs.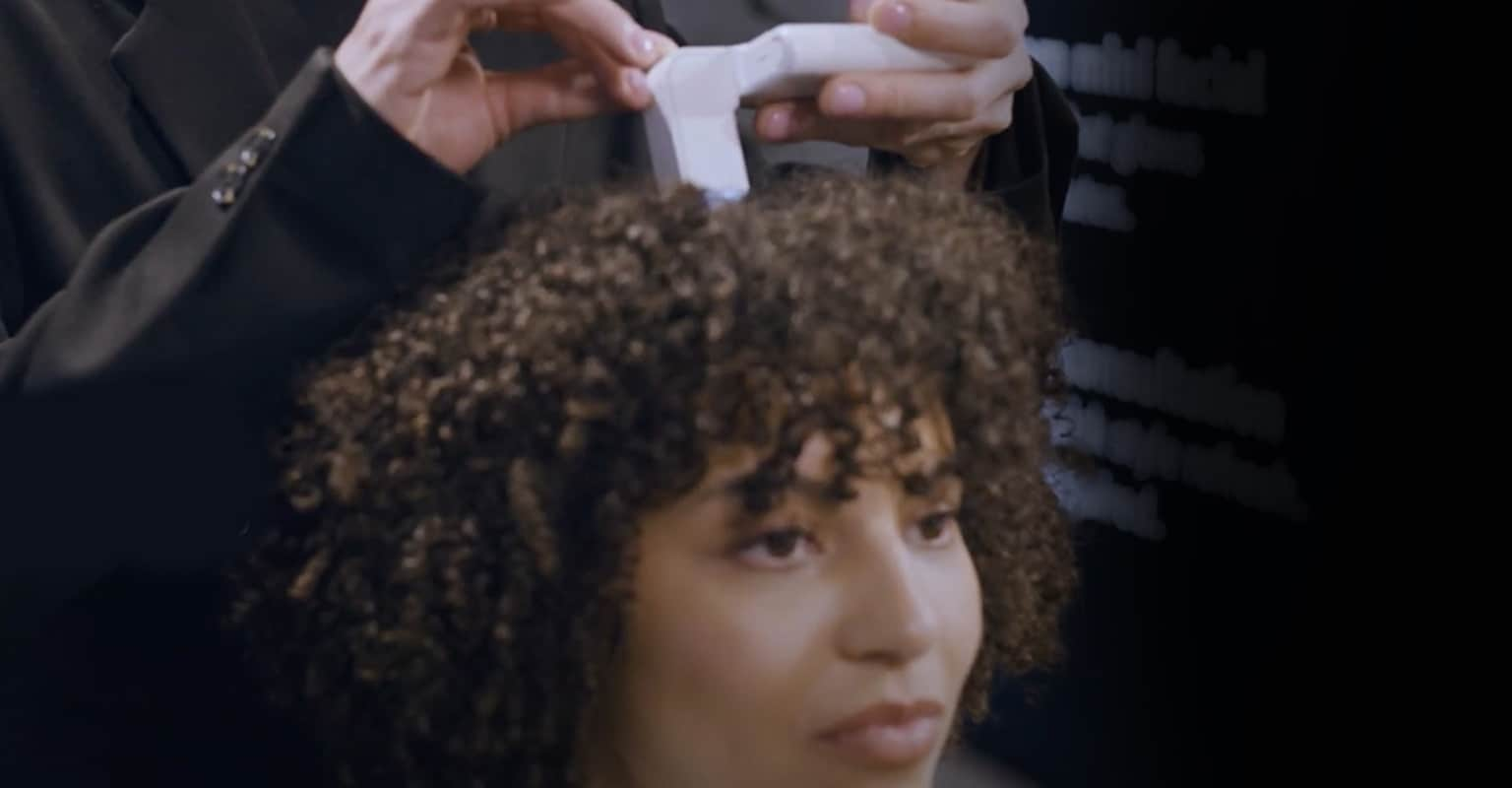 Watch our video to discover more about the Hair & Scalp Check process.