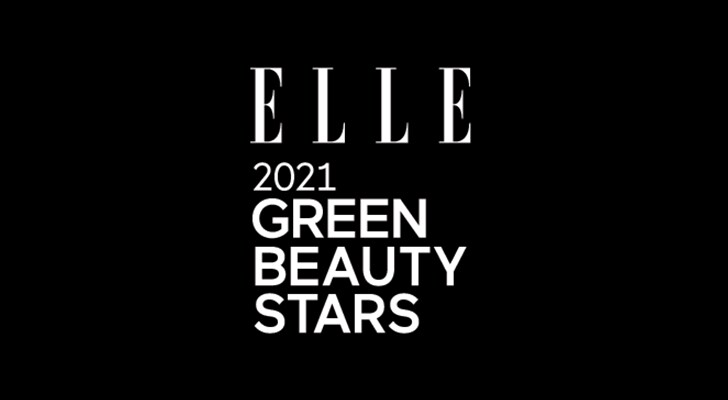 A winner of Elle Magazine's 2021 Green Beauty Star Award, Aveda's carbon neutral shipping program offsets 100% of carbon emissions from shipping for every U.S. order placed on aveda.com*
*Aveda U.S. is funding three emission reduction projects to neutralize emissions as a result of deliveries made from our fulfillment center to our consumers' delivery addresses.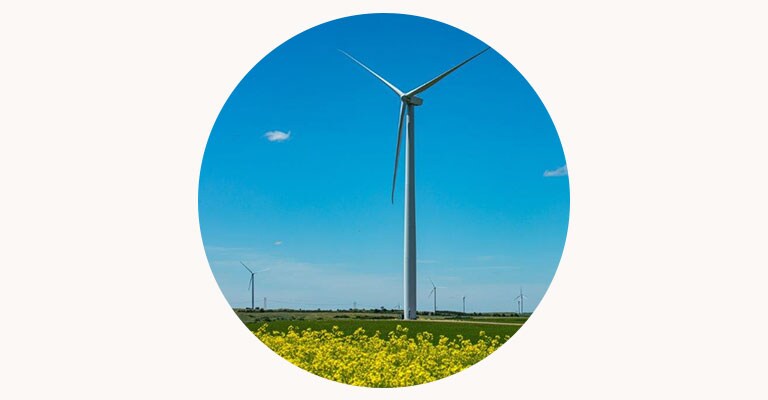 The Prairie Winds Emissions Reduction Project aids in the transition toward a decarbonized economy, and provides greater access to affordable, reliable, sustainable and efficient energy solutions. With an annual generation of 300,000 MWh of clean energy, this project helps to mitigate climate change and has resulted in the creation of new jobs during the construction phase, and permanent jobs since becoming a working operation.

Fun fact: Aveda has been manufacturing products with wind power* for 10 years.

*through renewable energy credits and carbon offsets.
Photo Credit: Basin Electric Power Cooperative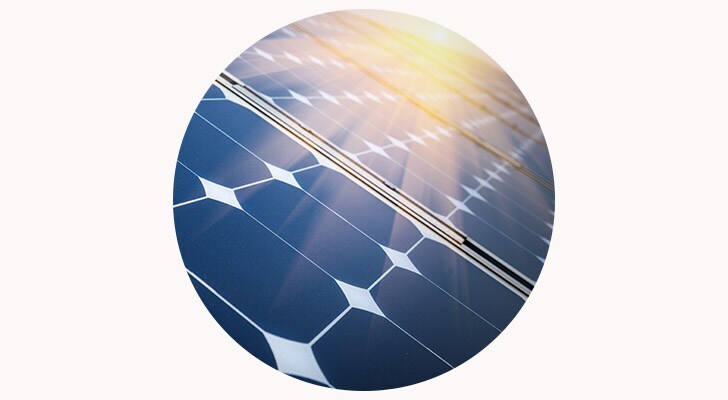 The Solar Grouped Project by ACME in India helps provide solar energy and renewable power to more than 162,558 homes or nearly 650,000 people. This project contributes to infrastructure development in the region.


Fun fact: In 2020, Aveda installed a 900kW solar array at Aveda headquarters that will provide approximately 50% of the manufacturing facility's annual demand.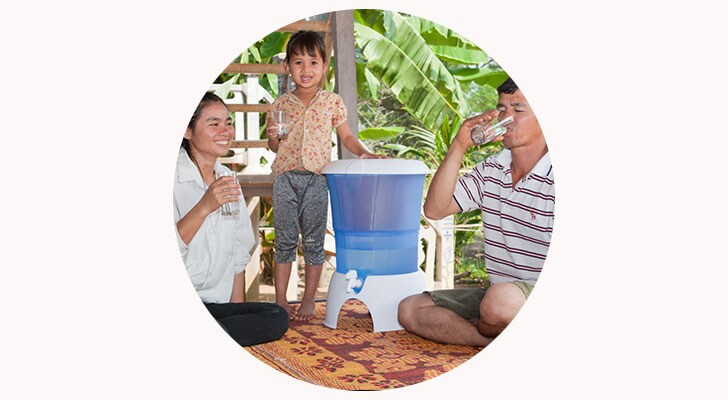 HYDROLOGIC CERAMIC WATER FILTER PROJECT
The Nexus for Development Hydrologic Ceramic Water Filter Project in Cambodia helps provide access to safe drinking water and basic sanitation to 1.7 million people across 312,000 households over seven years. Replacing traditional wood-burning stoves used to boil water with these water filters helps to reduce greenhouse gas emissions and maintain Cambodia's forests. These forests are important stores of carbon and critical to the health of ecosystems and local livelihoods of men, women and children.

Fun fact: Aveda has been working with global and local philanthropic partners to protect and provide clean water since 1999 and has raised nearly $65M to help fund environmental initiatives globally.
A mission of care at heart
Caring for the world has been a key part of Aveda's mission since its founding in 1978. Aveda has always been cruelty-free and as of January 1, 2021 is 100% veganAdditionally, Aveda is striving to achieve a Silver Zero Waste to Landfill certification using the UL scheme by end of 2021 at our primary manufacturing facility. Aveda pioneered 100% post-consumer recycled PET packaging in beauty. Aveda cares for its people and the planet every step of the way and offering carbon offsets is just one more way to continue to care for the world that we live in.