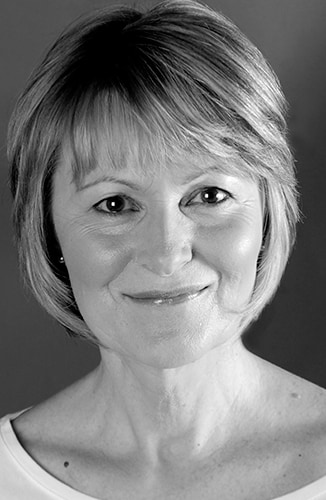 Manager, Professional Skin and Spa Education, Global Educator,
Ayurvedic Lifestyle and Well-being Expert, Holistic Health Counselor
and Longevity Nutrition Coach

Helga has more than 32 years of dedication and excellence leading the development and education of Aveda
skin and spa. Her career spans a lifetime of innovation, passion and technical expertise including owning
one of the first Aveda Concept Salon/Spas, director of the first Aveda owned distributorship, and development
of The Art and Science of Esthiology curriculum; recipient of the Aveda Masters of the Arts Award, a patent
award, and Spa Director for the first destination spa in India and one of the top spas in the world. Her
lifelong study and practice of ancient wisdom and the healing arts of Yoga and Ayurveda inspire her
transformational workshops, seminars, and wellness retreats bringing beauty, harmony and balance
rejuvenating the mind, body and spirit.
WHY THE SPA AND WELLNESS INDUSTRY:

It's so important that we understand ourselves at deeper levels of awareness and take moments each and every day to nurture and replenish ourselves. This industry allows me to do this for myself and for others.
WHY AVEDA:

Aveda has given me the platform to be more than I ever thought I could be and I continue to learn, grow and be challenged every day. In turn, I feel blessed to share my passion for personal growth and well-being while helping to inspire others to be more than they thought they could be.
FAVORITE PRIZED POSSESSION:

My mantra bead necklace. It is inscribed and imbibed with the vibrational essence of one of the most sacred and powerful mantras in the Eastern traditions. It's very special.
Temporarily out of stock
Coming soon
Inactive
Sold Out
PRE-ORDER TODAY. WILL SHIP IN LATE OCTOBER.
Pre-order today
Add to Bag
Loading...
Notify Me