Aveda Artists transform your hair, face and body with every touch. Their artistry comes in many forms: colorists paint infinite shades, stylists sculpt with scissors, makeup masters brush on nature's colors, and spa experts reshape how you feel with the stroke of a hand. All bring you the Art of Aveda, rooted in our heritage - the Art and Science of Pure Flower and Plant Essences.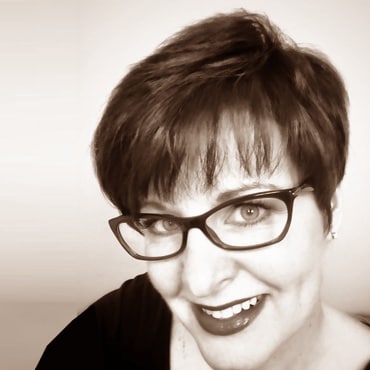 TITLE Stylist + Colorist / Team Lead
CITY, STATE Plymouth, Minnesota
AMY'S AVEDA STORY Amy has been with New Reflections Salon since July 1986.
Amy studied cosmetology at the Vera Slater Cosmetology school.
Amy enjoys creating a hairstyle that moves with the your lifestyle, whether this is a haircut,
color, or adding and subtracting texture. Amy provides all hair services including haircuts
for all ages, coloring, foiling, perming, smoothing treatments, styling and extensions.
Amy has attended extensive training in haircutting, coloring, color techniques, texture,
and styling. Some of these classes include Hair Color Magic with Lupe Voss, Red Chocolate
with David Adams, Extension training, Texture with Lisa Vann, Styling with Allen Ruiz,
Cutting with Jon Reyman, Vidal Sassoon Academy precision cutting and barbering, Aveda
Master Jam in Italy, Aveda Advanced cutting with Tim Daily, Ricardo Dinis, and Antionette
Beender, Formal Styling with Vivienne McKinder and Sandra Bethke, Advanced Color
Techniques with Ana Karzis and Ian Michael Black, and Advanced Makeup with Janel
Geason and Rudy Miles.
Amy has shared her expertise on Twin Cities Live as well as in Plymouth Magazine.
Amy was feature in Plymouth Magazine for a Busy Mom's piece in May of 2016.
She has also competed in the Minnesota State Hair Competition. She place multiple
times. Outside of the salon, Amy is involved with chairing fundraisers for youth
going to camp. She also cooks and serves meals in the community at My Savior
Homeless Shelter.
Amy finds her inspiration thru blogs and websites. She follows Behind the Chair
and Red Chocolate. She also received education from Aveda Purefessionals.
She enjoys getting to know each of her guests on a personal level, which gives
her the insight to customize services to fit their lifestyles and personalities. A
great believer in education, Amy is always on top of the latest trends, skills and
techniques- sharing her knowledge with her guests and colleagues alike. She
believes that your hair is an accessory you wear all day every day. She loves
making your hair the best it can be for you!
Please follow Amy on Instagram: https://www.instagram.com/twincitieshairbyamyfranklin/
Temporarily out of stock
Coming soon
Inactive
Sold Out
PRE-ORDER TODAY. WILL SHIP IN LATE OCTOBER.
Pre-order today
Add to Bag
Loading...
Notify Me