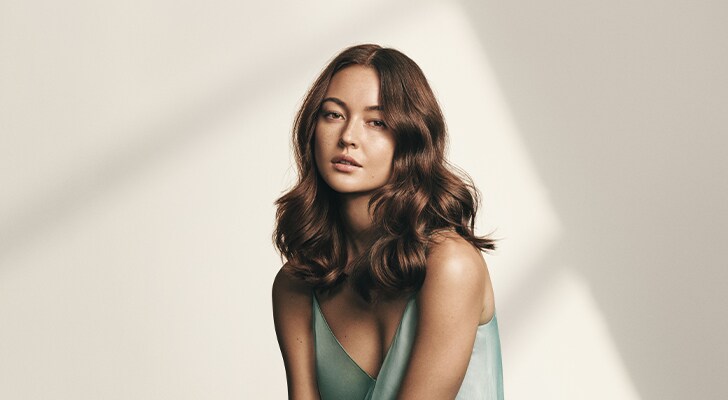 You Give So Much...
Enjoy 20% off!
Just verify your status with SheerID & take 20% off your next order.
Aveda offer exclusively for students, teachers, military personnel,
health care and medical workers, and first responders.

Find the right high-performance, vegan hair or body care in 3 easy questions.

Frequently Asked Questions
SheerID is a third-party service that we have partnered with to verify your eligibility for the relevant offer. You can learn more about the SheerID verification process by visiting their website at the links below:
Student Verification FAQ (https://verify.sheerid.com/autodesk-student-faq/)
Teacher Verification FAQ (https://verify.sheerid.com/autodesk-teacher-faq/)
Medical Verification FAQ (https://verify.sheerid.com/medical-faq-b/)
Military Verification FAQ (https://verify.sheerid.com/military-faq-b/)
First Responder Verification FAQ (https://verify.sheerid.com/firstResponder-faq-b/)
Am I eligible for this discount?
Students: You need to be currently enrolled in educational classes for which you can earn credit towards a diploma, degree, or professional license.
Teachers: You need to be currently working in the education field.
Medical: You need to be currently working in the healthcare field or have an active medical license or certification. Due to the way our data sources are structured, we ask that only medical professionals with an M.D. or D.O license apply under a status of 'Doctor'. Other medical doctors (e.g. dentists, chiropractors) should apply under a status of 'Other Health Worker'.
Military: You need to currently be - or at one time have been - working for the selected Nation's Armed Services.
First Responder: You need to be currently working as an eligible first responder.
For any questions on eligibility, please reach out to Sheer ID customer service (https://www.sheerid.com/business/contact-us/).
Verify your eligibility by clicking the relevant link above. SheerID will collect some basic personal information to confirm your current eligibility for the discount. SheerID may also ask you to upload some additional documentation for the purpose of confirming your eligibility for the discount and completing your verification.

To ensure a quick and successful verification, please pay attention to how you enter your information on the form so that it will match what is seen on the document(s). For example, enter your first and last name on the form as it appears on your official document(s).
SheerID only requires full first and last name, a date, and proof of your current student or faculty status. Please redact or black out any sensitive information on your document(s) that aren't necessary for verification.

Additionally, the SheerID system automatically destroys and purges documents the moment a request is approved or denied.
For more information, see the SheerID privacy policy at http://www.sheerid.com/privacy-policy/.
Can I use this discount with other promotions?
Offer may not be used in combination with any other offer or discount.
Where can this discount be used?
This discount is valid only at aveda.com. It cannot be used at Aveda Retail Stores, salons or on Aveda products at Department Stores or Department Store websites.
Are any products excluded from this discount?
Please note the following products on www.aveda.com do not qualify for discounts: 'Now or Never' discounted products, holiday gift sets, value sets, charitable items, limited-edition products, all items under $10, and gift cards.
Can I use this discount more than once?
Yes, you can use this discount once every 30 days, but you'll need a new promo code each time. When you verify your status, you'll be issued a promo code that can be used only once. When you're ready to shop again, you can re-verify your status and receive a new promo code.
I have questions that are not answered here. Who can I ask for help?
For questions related to your verification, please reach out to SheerID customer service by filling out the form at SHEERID.COM. For questions related to using your discount, please reach out to Aveda customer service via LIVE CHAT.